Diamond 2MP WiFi Active Alarm Floodlight Camera HNC2IL26N-IRAS/28
– Housing: Special
– Resolution: 2MP
– Lens: 2.8mm Fixed
– Night Vision: Infrared / IR
– WDR: DWDR
– Water Resistance Rating : IP67
– NDAA Compliant: No
– VCA Features: Active Deterrence
– Hardware Features: Built-in Mic, POE, SD Card
Floodlight WiFi Camera Highlights:
2MP @ 30 FPS with IR LED Length up to 33ft; compatible with Alexa
Built-in Microphone and Speaker (Two-Way Talk)
Passive IR Motion Detection, IP65 Ingress Protection
3 lighting modes of manual, dusk to dawn, and motion-activated
Ultra-bright floodlight shining at 2000 lumens, enabling color night vision up to 100 ft.
Active Alarm with integrated 110dB Siren and Floodlight
Customer Pain Points Identified:
Customer Challenges/Pain Points
Loss Prevention/Protection of Assets and Property:
Efficient capture of valuable forensic data for viable forensic review.
Ensuring high level of safety and reduction in criminal activity (Active Deterrence) in low-light conditions:
24/7 clear video imaging (nighttime focus), perimeter protection, including in low-light conditions (nighttime)
Insufficient Forensic Data
Difficulty detecting human and vehicle in low-light conditions.
Unknown security threats
Difficulty getting forensic evidence after potential incident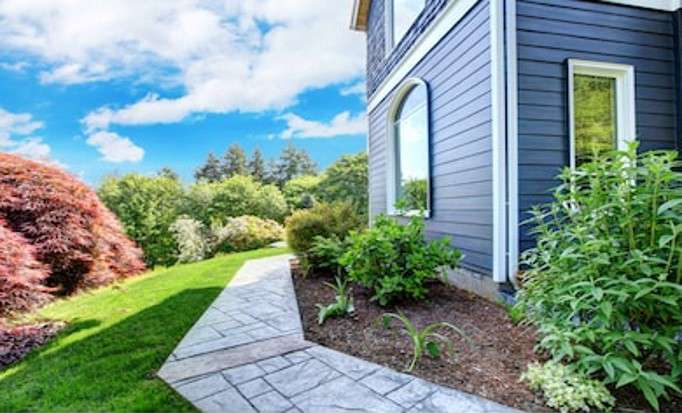 People and Asset Protection
Effective deterrence
Efficient protection of family and property
Unknown security threats
Difficulty getting forensic evidence after an incident
Difficulty detecting human and vehicle in low-light conditions.
Unknown security threats
Difficulty getting forensic evidence after potential incident
Difficulty detecting human or vehicle in low-light conditions.
Unknown security threats
Difficulty getting forensic evidence after an incident
No deterrence of theft, vandalism or other criminalities.
Floodlight WiFi Camera Benefits:
Active Deterrence
Ultra-bright LED's flash on and siren enabled when motion is detected.
Utilizing brighter monitoring capability, significantly increasing the collection of valuable human, vehicle, and incident forensic data.
Two-Way Talk
Built-in speaker and microphone, contains echo cancellation feature, allows for clear communication and interaction with visitors, can also deter unwanted guests and criminal activity.
Alarm Notification
Sends instant alerts and notification to smartphone. Capable to detect motion, and send you an alarm once motion is detected, allowing you to be aware of what is always going on at home or on property from anywhere.
Multi- LED Lighting Modes
The Ultra-bright floodlights shine 2100 lumens & enable color night vision up to 100ft (30m), so you can identify people, cars & more, at any hours. Floodlight Cam supports 3 lighting modes, manual, dusk to dawn and motion-activated.
Dual Antenna and 2 x 2 MIMO technology provides stable connectivity at long transmission ranges.
Sound and Light Alarm:
Effectively deter home or business break-ins
White LED light, scaring off intruders
Trigger both sound and light for advanced perimeter protection and immediate crime prevention
Built-In Microphone and Speaker:
Enhanced 2-way communication, allowing you to listen and speak to visitors or intruders
Deter criminalities by warning intruders in real-time
Mobile Application:
Receive immediate alerts when there is movement on your property.
Ultra-bright LED floodlights (2000 Lumens) can be motion triggered, or set to be activated on a timer.
Security siren with a 110-decibel output can be motion triggered, or manually activated to ward off unwanted intruders. (use the image on the flyer provided.)
Perimeter Protection:
Enhanced Perimeter Protection using active deterrence technology
Theft Prevention
Efficient Forensic Data
Advanced VCA with instant notification
Motion Detection:
Reduce false alarm notifications
Provides real-time alarm prompt and real-time protection
Effective monitoring with advanced detection technology provides safety and security for all
APPLICATION SCENARIOS
As the challenges have evolved, so to have the solutions. ENS Diamond Series security cameras provide advanced motion detection with Active Deterrence technology to help combat and solve your challenges! These Include:
Entrance and Exit Monitoring / Home Security
Whether it be entrance/exit, side entrance, backyard, or driveway monitoring, our Diamond series Active Deterrence security cameras provide clear visibility and excellent perimeter protection both day and night for effective home security.
Using advanced Active Deterrence technology, coupled with motion detection and other enhanced VCA' features, our Active Deterrence Security Cameras effectively deter theft, vandalism, and other criminalities.
SMB Loss Prevention and Asset Protection
24/7 monitoring with advanced VCA functions provides enhanced safety and security for not only business assets, but also customer, patron, and employee safety.
Enhanced motion detection and Perimeter Protection features provide vivid images and an effective monitoring solution, improving video detail, reducing false alarms, and providing immediate alarm notification for prompt real-time responses.
Commercial Property
and Tenant Protection
Utilize advanced Motion Detection, reducing false alarms and providing real-time alerts, allowing for efficient protection of tenants and property.
Provide safety and security to families, visitors, officials, and patrons alike by keeping 24/7 monitoring in high risk areas with Active Deterrence security cameras.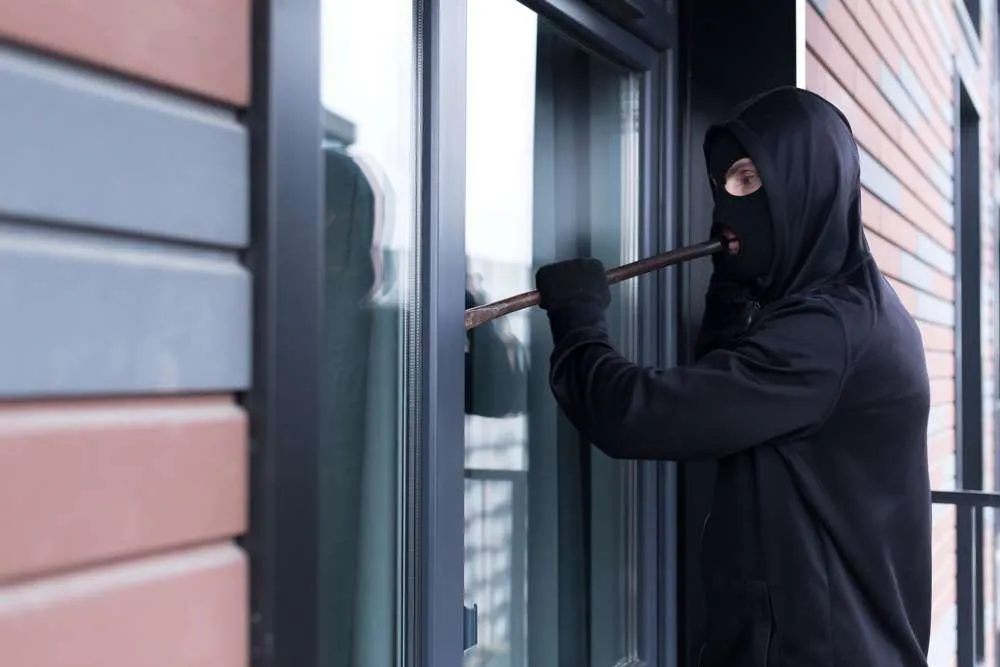 Features
1/2.7-in. 2 MP Progressive-scan CMOS Sensor
2.4 GHz, IEEE802.11b/g/n, 100 m (328 ft) Open Field WiFi
Smart H.265 and Smart H.264 Dual Codecs
2 MP at 30 fps Maximum Resolution; 2.8 mm Fixed Lens
Built-in Microphone and Speaker
Active Alarm with Integrated 110 dB Siren and Floodlight
Maximum IR LED Length 10 m (33 ft)
Digital Zoom: 16x
PIR: Coverage: up to 270°, Distance: up to 10.0 m (32.81 ft)
IP65 Ingress Protection
Floodlight– Brightness: 2000 lm, Color Temperature: 3000K, Modes: Manual, Passive Infrared Motion Detection (PIR), Dusk to Dawn