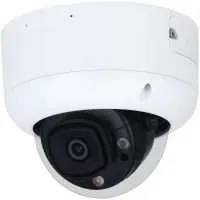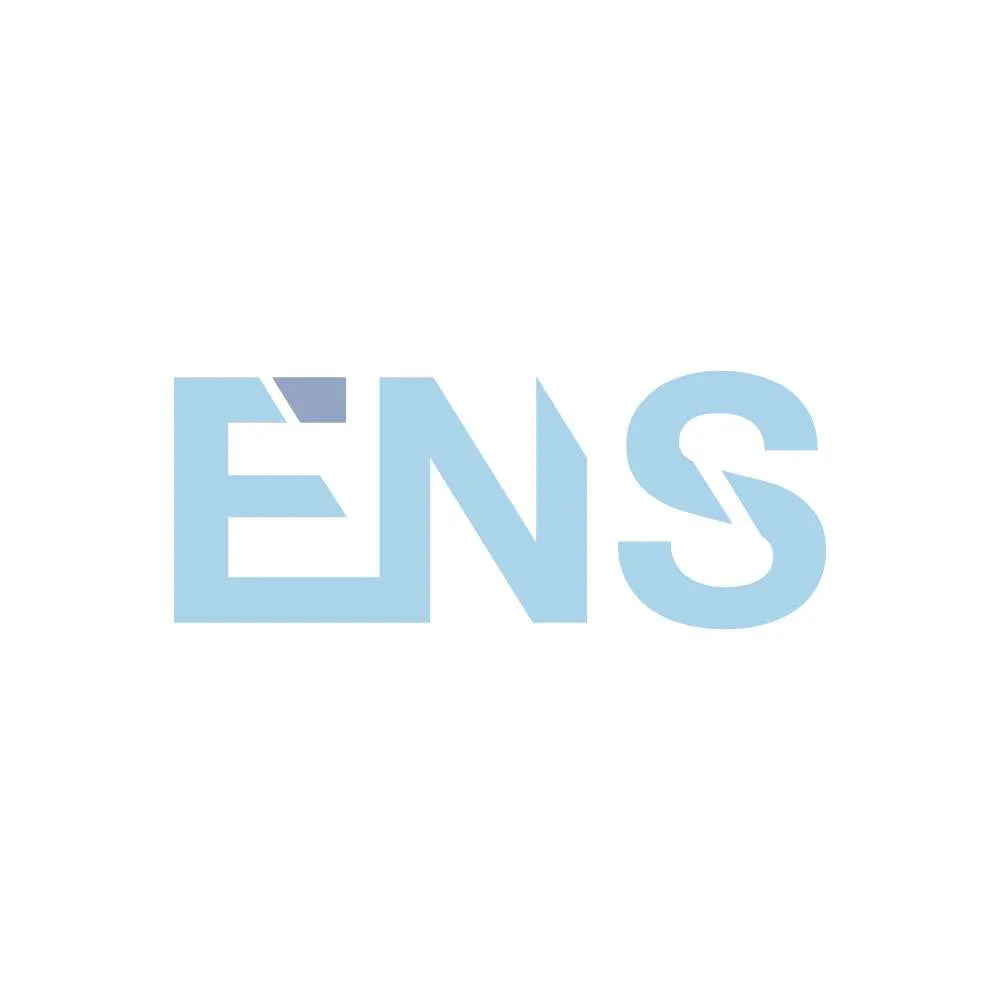 5MP Fixed Dome Network Security Camera HNC5I251R1-ASPV/28
– Housing: Dome
– Resolution: 5MP
– Lens: 2.8mm Fixed
– Night Vision: Full Time Color, Infrared / IR, LED, Starlight
– WDR: True WDR
– Water Resistance Rating : IP67
– NDAA Compliant: No
– VCA Features: Active Deterrence, Basic VCA, Face Detection, Human / Vehicle Classification
– Hardware Features: 2 Way Audio, Built-in Mic, Built-in Speaker, POE, SD Card
5MP Fixed Dome Network Security Camera Features
5MP, 1/2.7" CMOS Image Sensor, Low Illuminance, High Definition Image
Outputs max. 5MP (2592 × 1944) @20 fps and supports 2688×1520 (2688 × 1520) @25/30 fps
H.265 codec, High Compression Rate, ultra-low bit rate
Built-in high-efficiency Warm light and IR LED, and Max. IR distance: 50 m
ROI, SMART H.264 /H.265 , flexible coding, applicable to various bandwidth and storage environments
Rotation mode, WDR, 3D DNR, HLC, BLC, digital watermarking, applicable to various monitoring scenes
Intelligent Detection: Intrusion, Tripwire, Fast-Moving (the three functions support the classification and accurate detection of vehicle and human), abandoned object, missing object, loitering detection, people gathering, parking detection, a heat map, and face detection
Abnormality Detection: Motion Detection, Video Tampering, Scene Changing, Audio Detection, no SD card, SD Card Full, SD Card Error, Network Disconnection, IP Conflict, Illegal Access, Voltage Detection
Linked Sound / Light Alarm. When the alarm is triggered, the sound and light will be linked.
Alarm: 1 in, 1 out; audio: 1 in, 1 out; supports maximum up to 256 G Micro SD card, built-in Mic and speaker.
12V DC/PoE power supply
IP67, IK10 protection
A Three-in-One Active Deterrence camera integrates 24/7

full-color

monitoring, 2-way communication Alarm and Flashing Lights, and

Artificial Intelligence

into ONE smart, innovative solution that saves distributers and installers time and money. 3-in-1 can accurately identify potential risks and effectively warn off intruders, protecting your life and property.
---
Various retailers, such as grocery stores and supermarkets. All of them have adopted stringent Covid-19 social distancing requirements. People counting technology helps businesses track the occupancy level of customers at any given time.
Real-Time Monitoring:
Accurately track customer occupancy levels in a store.
Efficiently monitor the entrance and exit of customers for effective customer flow management.
Entrance/Exit Monitoring:
Accurate and efficient tracking of occupancy level, ensuring customer and employee safety.
Staff Optimization:
Optimize staff and store layout for improved customer service and effective product placement.
Customer Flow Analysis Report:
Identify peak service hours for efficient employee management.
Analyze customer flow and understand store popularity.
R1 Dome Active Deterrence Technology
What is Active Deterrence and Why is it Important?
➢ Deterring various criminalities are difficult, combined with todays unique challenges, there is an immediate need for a solution with various smart features.
➢ Active Deterrence technology, coupled with specialty features such as mask detection, people counting, etc., provides an effective solution for a wide range of applications, including
commercial, educational, residential, factory, and retail environments.
➢ R1 Active Deterrence solves several challenges:
Protection of people and property
 Face Mask Detection
Facial Detection (Identify Shoplifters)
 People Counting/Flow
 Heat Mapping
 Line Queueing Management
Effective Perimeter Protection
And much more….
Customer Challenges/Pain Points
➢ Loss Prevention: Deterrence of theft, vandalism, or trespass
➢ Protection of customers, employees, assets, and property. Identifying shoplifters, internal theft (dumpster diving), perimeter protection
➢ Lack of valuable business intelligence (Retail) Product placement, customer flow, customer service, Queue and employee management
➢ Ensuring high level of safety regarding Covid-19 (**Face Mask Detection**) Monitoring of entrance and exit, people flow (maximum threshold), and mask detection
What is ADVANCED 3-IN-1?
AI functionality support with Face Mask Detection, Smart Motion Detection, and Full-Color images
Active Alarm and Two-Way talk from camera to PC/Mobile
Effective Business Intelligence with People Counting, Heat Mapping, and Line Queueing feature support
| | |
| --- | --- |
| Weight | 2.02 lbs |
| Dimensions | 6 × 6 × 6 in |