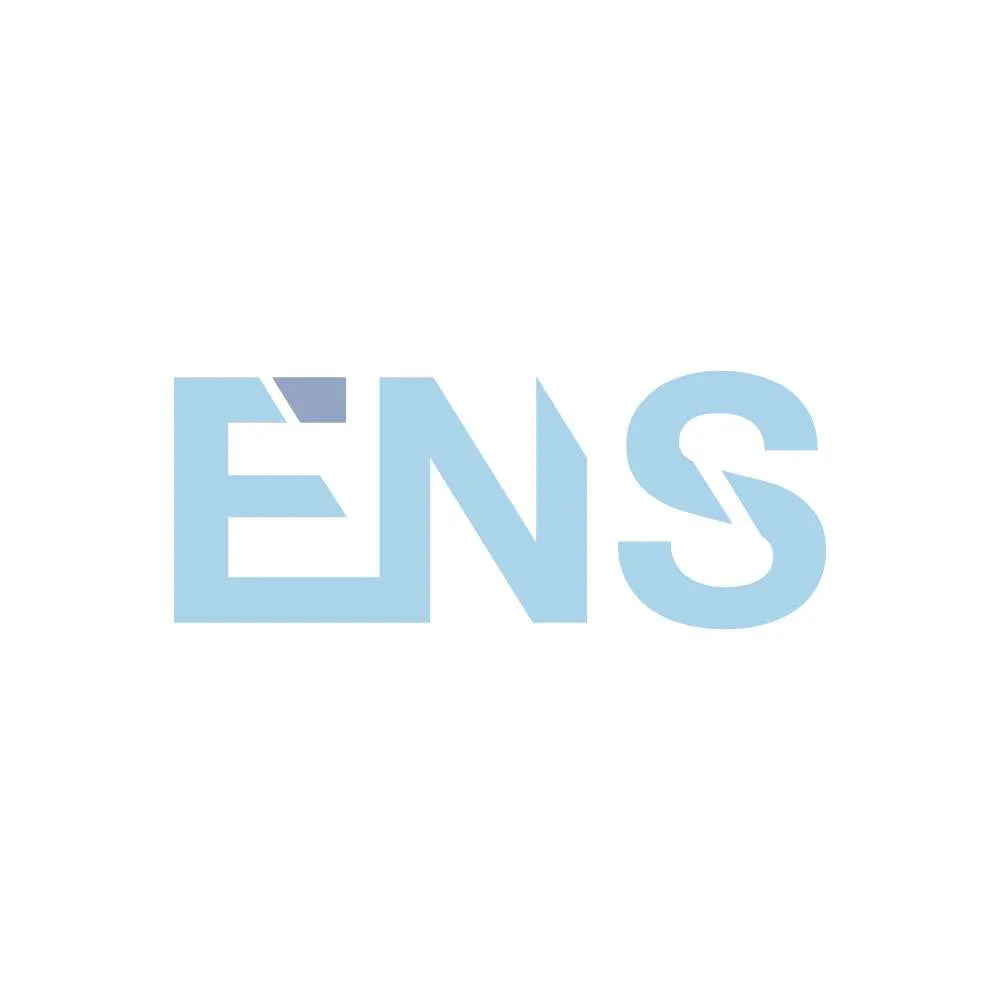 5MP Fixed Dome Network Security Camera HNC5I251R1-ASPV/28
Dome IP / Network Security Camera, 1/2.7 Inch, [email protected], 2.8mm Fixed lens, IR(98ft), True WDR, Starlight, Video Content Analytics (VCA) for security IP camera Features: Line crossing, Intrusion, Object detection, Scene Change, Perimeter Protection (PP), PC, Active Deterrence, Siren White LED, Audio / Alarm (A/A), Built-In Mic, Micro SD Card Surveillance Storage (also known as a TF (Trans Flash) Card, a small flash memory card used in security cameras), (SD) up to 256 Gb, UL Listed Professional Surveillance Products. Remote viewing from your mobile device with ENS Security. Quickly and easily view your security system remotely through your smartphone, tablet, or PC (download the app for free and no monthly fees).
5MP Fixed Dome Network Security Camera Features
5MP, 1/2.7" CMOS Image Sensor, Low Illuminance, High Definition Image
Outputs max. 5MP (2592 × 1944) @20 fps and supports 2688×1520 (2688 × 1520) @25/30 fps
H.265 codec, High Compression Rate, ultra-low bit rate
Built-in high-efficiency Warm light and IR LED, and Max. IR distance: 50 m
ROI, SMART H.264 /H.265 , flexible coding, applicable to various bandwidth and storage environments
Rotation mode, WDR, 3D DNR, HLC, BLC, digital watermarking, applicable to various monitoring scenes
Intelligent Detection: Intrusion, Tripwire, Fast-Moving (the three functions support the classification and accurate detection of vehicle and human), abandoned object, missing object, loitering detection, people gathering, parking detection, a heat map, and face detection
Abnormality Detection: Motion Detection, Video Tampering, Scene Changing, Audio Detection, no SD card, SD Card Full, SD Card Error, Network Disconnection, IP Conflict, Illegal Access, Voltage Detection
Linked Sound / Light Alarm. When the alarm is triggered, the sound and light will be linked.
Alarm: 1 in, 1 out; audio: 1 in, 1 out; supports maximum up to 256 G Micro SD card, built-in Mic and speaker.
12V DC/PoE power supply
IP67, IK10 protection
A Three-in-One Active Deterrence camera integrates 24/7

full-color

monitoring, 2-way communication Alarm and Flashing Lights, and

Artificial Intelligence

into ONE smart, innovative solution that saves distributers and installers time and money. 3-in-1 can accurately identify potential risks and effectively warn off intruders, protecting your life and property.
---
Various retailers, such as grocery stores and supermarkets. All of them have adopted stringent Covid-19 social distancing requirements. People counting technology helps businesses track the occupancy level of customers at any given time.
Real-Time Monitoring:
Accurately track customer occupancy levels in a store.
Efficiently monitor the entrance and exit of customers for effective customer flow management.
Entrance/Exit Monitoring:
Accurate and efficient tracking of occupancy level, ensuring customer and employee safety.
Staff Optimization:
Optimize staff and store layout for improved customer service and effective product placement.
Customer Flow Analysis Report:
Identify peak service hours for efficient employee management.
Analyze customer flow and understand store popularity.
R1 Dome Active Deterrence Technology
What is Active Deterrence and Why is it Important?
➢ Deterring various criminalities are difficult, combined with todays unique challenges, there is an immediate need for a solution with various smart features.
➢ Active Deterrence technology, coupled with specialty features such as mask detection, people counting, etc., provides an effective solution for a wide range of applications, including
commercial, educational, residential, factory, and retail environments.
➢ R1 Active Deterrence solves several challenges:
Protection of people and property
 Face Mask Detection
Facial Detection (Identify Shoplifters)
 People Counting/Flow
 Heat Mapping
 Line Queueing Management
Effective Perimeter Protection
And much more….
Customer Challenges/Pain Points
➢ Loss Prevention: Deterrence of theft, vandalism, or trespass
➢ Protection of customers, employees, assets, and property. Identifying shoplifters, internal theft (dumpster diving), perimeter protection
➢ Lack of valuable business intelligence (Retail) Product placement, customer flow, customer service, Queue and employee management
➢ Ensuring high level of safety regarding Covid-19 (**Face Mask Detection**) Monitoring of entrance and exit, people flow (maximum threshold), and mask detection
What is ADVANCED 3-IN-1?
AI functionality support with Face Mask Detection, Smart Motion Detection, and Full-Color images
Active Alarm and Two-Way talk from camera to PC/Mobile
Effective Business Intelligence with People Counting, Heat Mapping, and Line Queueing feature support