Who We Are
There are three fundamental human rights in the world; Food, Shelter, and Safety. At ENS security we thrive to make an impact in the world by revolutionizing safety through our surveillance products. We have offices in California, Texas, Illinois, Florida, and New York. We are a market leader in surveillance product design, development, manufacture, and distribution: A complete line of high-quality CCTV products, including cameras, DVRs, NVRs, and related accessories. We provide products that fulfill the needs of our patrons and offer reliable and cutting edge technology.
While most businesses fantasize about reaching a goal that represents the pinnacle of their achievements where they can define their success, we don't define ourselves by a finish line; instead, we think that true success is a never-ending quest to keep growing, no matter how high we go. We do this by investing everything we have in our people, by keeping them happy, inspired, and motivated to be the best versions of themselves.
Benefits that we provide include:
Medical Insurance
401K contributions & 401K Matching
PTO
Paid Holidays
Recognition Bonuses
KPI Bonus
Year-end Bonus
Growth Opportunities
Opportunities to Travel and attend Trade shows
A positive work environment
Work-Life Balance
Weekends off
Our Mission & Core Values
To Provide the most innovative security solutions to professionals, in order to ensure a smarter and safer world for all.
Innovation
Industry forerunner in providing products that fulfill the needs of our patrons
Offer Reliable and cutting edge technology
Put forth seamless security solutions
Customer Commitment
Reach customer satisfaction by providing best-in-class customer service
Build strong, trusted relationships through our quality offerings
Utilize a customer-first approach while contributing to the growth of their business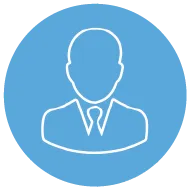 Professionalism
Uphold our slogan: For Professionals, By Professionals
Foster strong employee/client partnerships
Engage in strategic collaboration with our customers to optimize business performance
Teamwork
Invest in our company culture & the engagement of The ENS Family
Support fellow teammates & contribute to the overall growth of the company
Promote company success through personal investment and dedication
How to Apply
Click the button below titled Current Openings to link to all our open career opportunities or submit your resume at [email protected].
You may also contact our HR Recruiters at 626-838-5371 or at 516-331-0641.
About ENS
We always strive to provide the best possible services for our customers. Not only do our customers receive the latest and highest quality products available to the market, but we also foster a lifetime relationship with our honorable customers to help further develop and strengthen their respective businesses.
ENS Security has branched out with multiple locations in the following states: CA, TX, IL, FL & NY. We are a leading provider in design, development, manufacturing, and distribution of surveillance products, carrying a full line of quality assured CCTV products: which include all types of cameras, DVRs, NVRs, and related accessories. We are also a registered distributor for brand name alarm and intercom products.
At ENS Security, we come to work with great enthusiasm every day because we all share the same strong passion to find the best solution for our customers. We understand the need for the best pricing and products to provide to our customers, because dealers and retailers are always looking for better sources of CCTV products to meet the needs of their target audiences.
Furthermore, our professionally trained pre-sale and post-sale support allows our customers to not only trust our products, but build a strong relationship with us as well.
Since the year 2000, ENS Security has sustained and grown its business successfully. We take great pride in the growth that we have experienced and will continue to strive for providing the best possible services and products to meet the expectations of our clients, business partners, and employees, with work that is honest and solutions that are efficient.
Our mission at ENS Security is to provide the most innovative security solutions to professionals, in order to ensure a smarter and safer world for all.