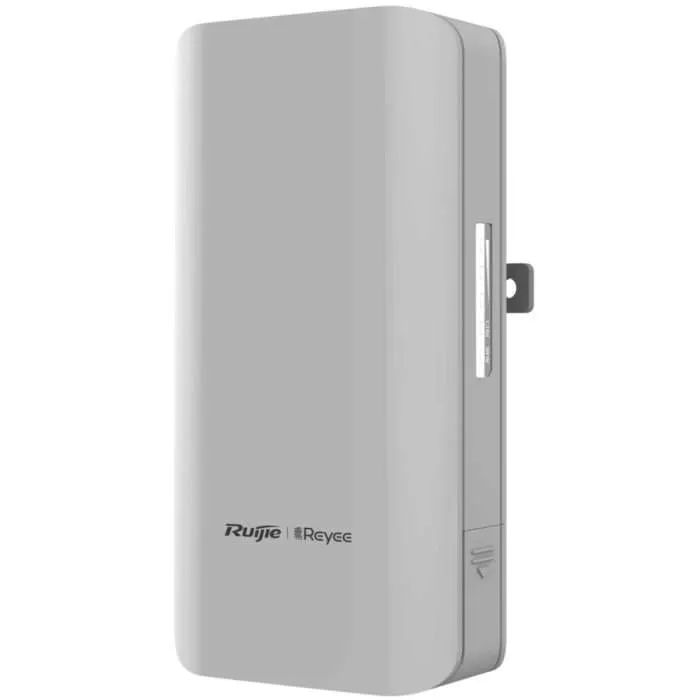 RG-EST310-V2 || Reyee, Networking, Wireless Bridge
Reyee Wireless Bridge (2-pack), 1km range, 5GHz Dual-stream 867Mbps WiFi 5 with 2 x 10dBi beam-ant., 60°H, 30°V, 2 x FE ports, IP54 (1 x Passive PoE), 4KV lightning protection, WebUI/Cloud/App management, 24V Passive PoE @ 7W
Complex environments that prevent cabling.
Distributed cameras and long distances.
RG-EST310 Hardware Specifications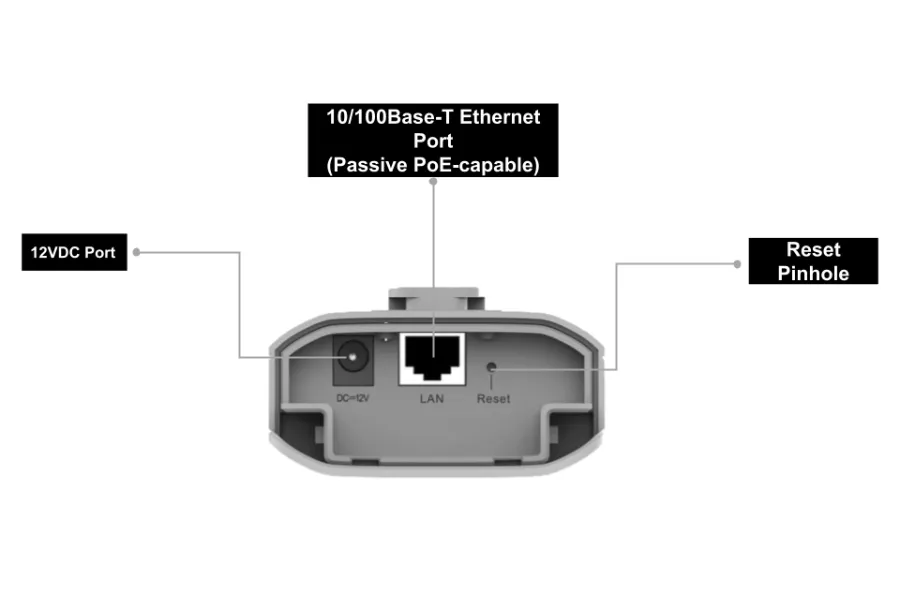 RSSI = Received Signal Strength Indicator
RSSI ≥ -65 dBm, 3 LEDs always on
-65 dBm > RSSI ≥ -72 dBm, 2 LEDs always on
-72 dBm > RSSI ≥ -78 dBm, 1 LED always on
-78 dBm ≥ RSSI, connection lost
RG-EST350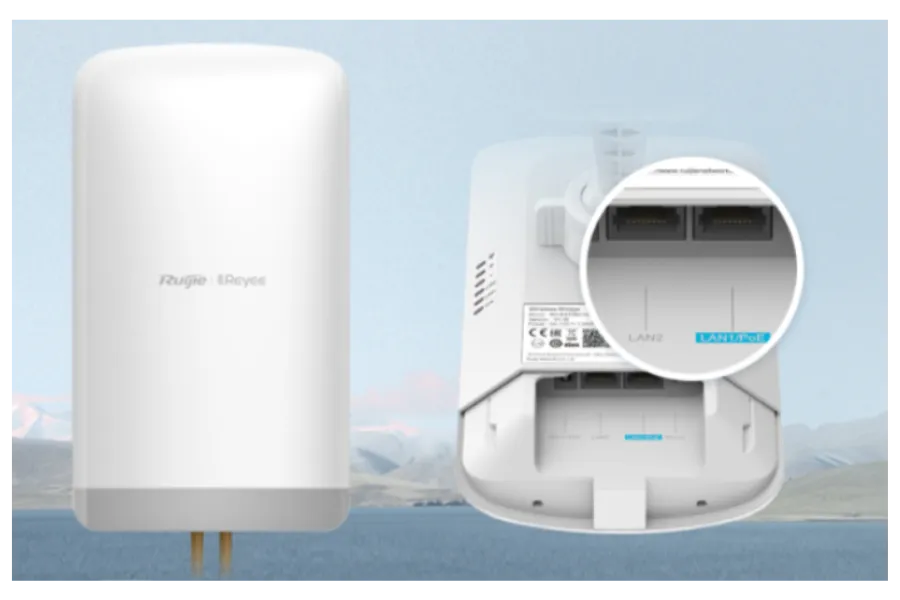 RG-EST350 Hardware Specification
Long Range Operational Capability

High Capacity
45 cameras maximum at 3KM, 20 cameras maximum at 5KM*
Cloud, Make Your Business Easy
Rural Areas
Installing in a rural area with poor internet connectivity.
Houses are scattered, the ISP is not offering full coverage by cabling.
Tower Cranes
Blind areas cause a safety hazard and require CCTV
Crane arms are mobile and cannot use fixed cable.
Complex and changing environments in building sites or ports are not suitable for cabling.
Transportation Infrastructure
Long distance and distributed cameras with fiber would incur a huge cost.
Difficult to do cable maintenance because of uninterruptable traffic.
Some locations are not suitable for cabling, such as bridges and raised highways.
Factory Campus
Complex environments requiring distributed cameras not suitable for cabling.
Barcode scanners and CCTV data need to transmit data across campus.
Scenic Areas
Far from a city, not easy to go onsite for maintenance or cabling.
Complicated outdoor environments.
Requires plenty of distributed cameras to guarantee tourist safety.
RG-EST350 V2 can easily transmit data from 5KM away in real time
Automatic pairing at long distance, without complex alignment
IP54 Weatherproof, -30°C~65°C guarantee stable operating at outdoor environment
Support maximum 45 x 2MP cameras loading at 3KM, 20 x 2MP cameras loading at 5KM
Visually Intuitive statistics monitoring on Ruijie cloud, easy maintenance at remotely