UNIQUE SOLUTIONS FOR A UNIQUE BUSINESS
BUSINESS INTELLIGENCE SURVEILLANCE SOLUTIONS PROVIDING IMPROVED ROI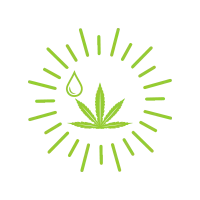 ENS Security offers cutting-edge technology with excellent value, eliminating the difficulties of storage requirements by state & local governments, ensuring you stay within budget. ENS offers various solutions:
Point of Sale (POS) integration combined with in-store video verification for all transactions, minimizing loss and preventing costly consumer concessions. 

Value recorders, meeting regulatory compliance, and staying within budget. 

H.265+ video compression technology, providing cost efficient storage, protecting property and assets while meeting government regulations. 

Business intelligence technologies include people counting, heat mapping, line queuing, and face detection. 

Various video management systems (VMS), permitting effortless management of single or multiple sites from one central location.
CENTRALIZED MANAGEMENT SYSTEMS:
VIDEO MANAGEMENT SOLUTIONS FOR THE CANNABIS INDUSTRY
ENS Security provides various CMS solutions; allowing cannabis cultivators and retailors to manage multiple sites from one centralized location. CMS systems provide the following benefits: 

The ability to receive alarm notifications, view mapping, record and monitor video footage for forensic evidence, and report creation. 

Reduction of false alarms, support for advanced analytics such as face recognition, human and vehicle detection, and license plate recognition. 

Minimize loss and maximize protection of employees, property, and assets with video analytics such as line crossing, entrance/exit detection,

and advanced perimeter protection. 

Support for indoor/outdoor monitoring with day/night technology such as thermal and Full-Color technology. 

Facilitate cannabis POS integration for tracking assets seed to sale, as well as provide an audit trail through video footage.
CANNABIS INDUSTRY VIDEO SURVEILLANCE SOLUTIONS
Grow Room
Eco-thermal technology provides early notification for fire and moisture detection. Coupled with vivid image and video, providing accurate data, and ensuring plant/asset safety.
Seed/Extract Lab
AI NVRs, H.265+ compression, high frame rate, and high-resolution video enabling cost-effective video recording 24/7 satisfying government regulations.
On-site Vault/Package and Shipping Room
Video Analytics, as well as vandal proof solutions provide comprehensive coverage for high-risk areas. Alarm notifications, paired with CMS integration solutions provide protection, tracking, and auditing capabilities.
Stock Rooms
ENS security provides various Panoramic and Panovu technology options. Giving you 180 – 360 degrees of unobstructed views of your entire inventory.
Facility Entrance/Exit:
High frame rate, high resolution video provides clear images, enabling staff to identify customers and assets. Complying with regulations while tracking from seed to sale.
Loading Dock
ENS high resolution PTZ cameras with zoom technology can secure loading docks from all angles, providing asset protection and adhering to government regulations.
Parking Lot
With Full-Color at night and IR technology, ENS Security provides protection and high-resolution video imaging throughout all lighting conditions. Whether it be complete darkness in outdoor areas like parking lots, or over-exposed grow rooms, Full-Color at night, IR, and thermal technology provides you full visibility and protection for your cannabis facility.
FEATURE PRODUCT TECHNOLOGY
FULL-COLOR AT NIGHT TECHNOLOGY
ENS Full-Color at night technology provides effective true color solutions; detecting theft, vandalism, and other criminalities with enhanced image detail in extreme no light or low-light conditions for parking lots and/or alley-ways.
EM-IPCV8T3-F28-FC-M-AI
8MP 4K Full-Color turret
24 hour Full-Color images with built-in mic
IP67 protection
EM-IPCP8B3-F40-FC-AI
8MP 4K Full-Color bullet
24 hour Full-Color images with built-in mic
IK10 and IP67 vandal resistant
HNC3I349H-IRASPV/28-S4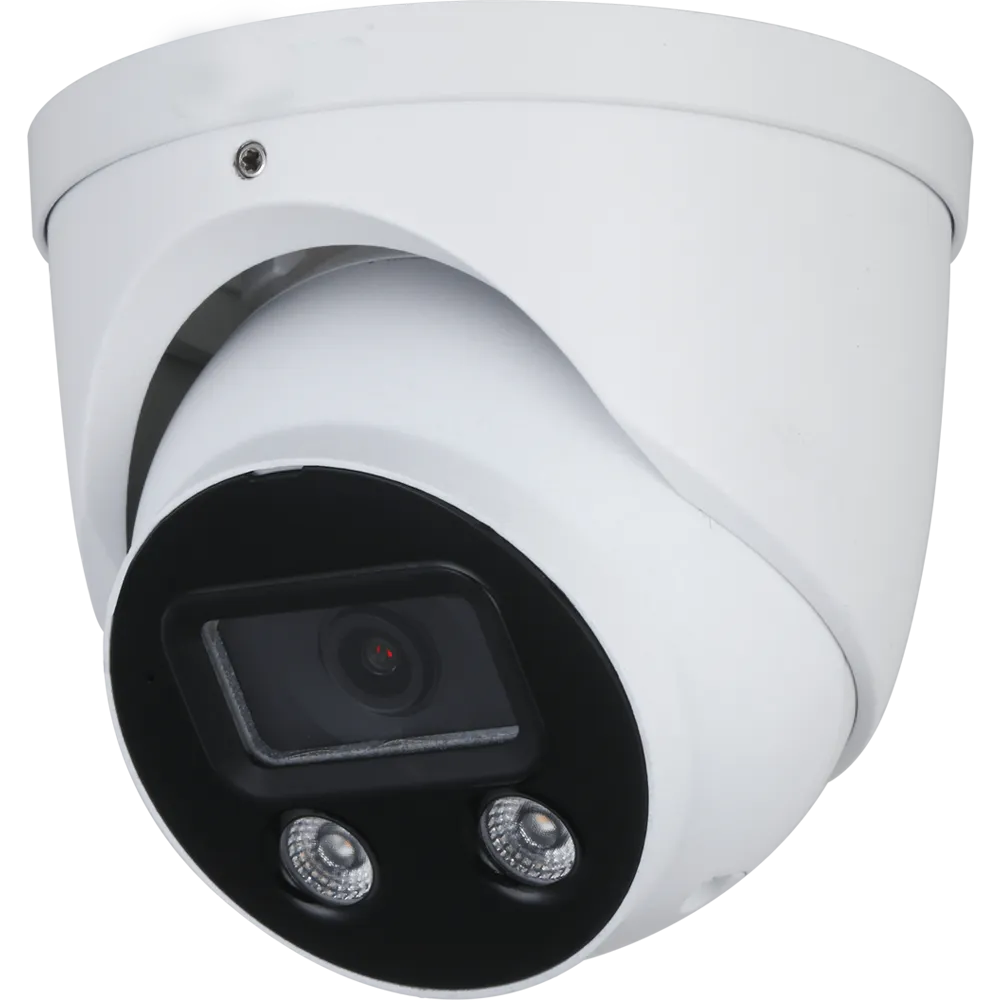 4MP turret with built-in mic and speaker
Smart Motion Detection Plus with red & blue flash alarm
Siren and light Active Deterrence
BUSINESS INTELLIGENCE TECHNOLOGY
People Counting, Heat Mapping, Line Queuing, Face Mask and Face Detection; ENS provides solutions with advanced retail centric analytics; allowing businesses to develop efficient staffing metrics to march peak service hours, identify high traffic areas for marketing optimization, and point-of-sale integration to provide valuable business data for substantial ROI.
EM-IPCE2B5-X10-LPR
Advanced License Plate Recognition technology
Efficient Perimeter Protection
Monitor customer traffic
HNC7I4120-IRAS-S2
Understand customer flow and store rush hours with People Counting Technology
Use people counting analytics for efficient employee management
Leverage heat mapping for effective product placement
ACTIVE DETERRENCE TECHNOLOGY
Safeguard your property and assets with advanced perimeter protection combined with active deterrence technology. Receive information and alerts and verify potential risks in real time. Utilize advanced deterrent features such as siren and light alarm, red and blue flashing lights, audio warnings, and Full-Color at night to actively warn off intruders.
EM-IPCP8B3-F28-AD-AI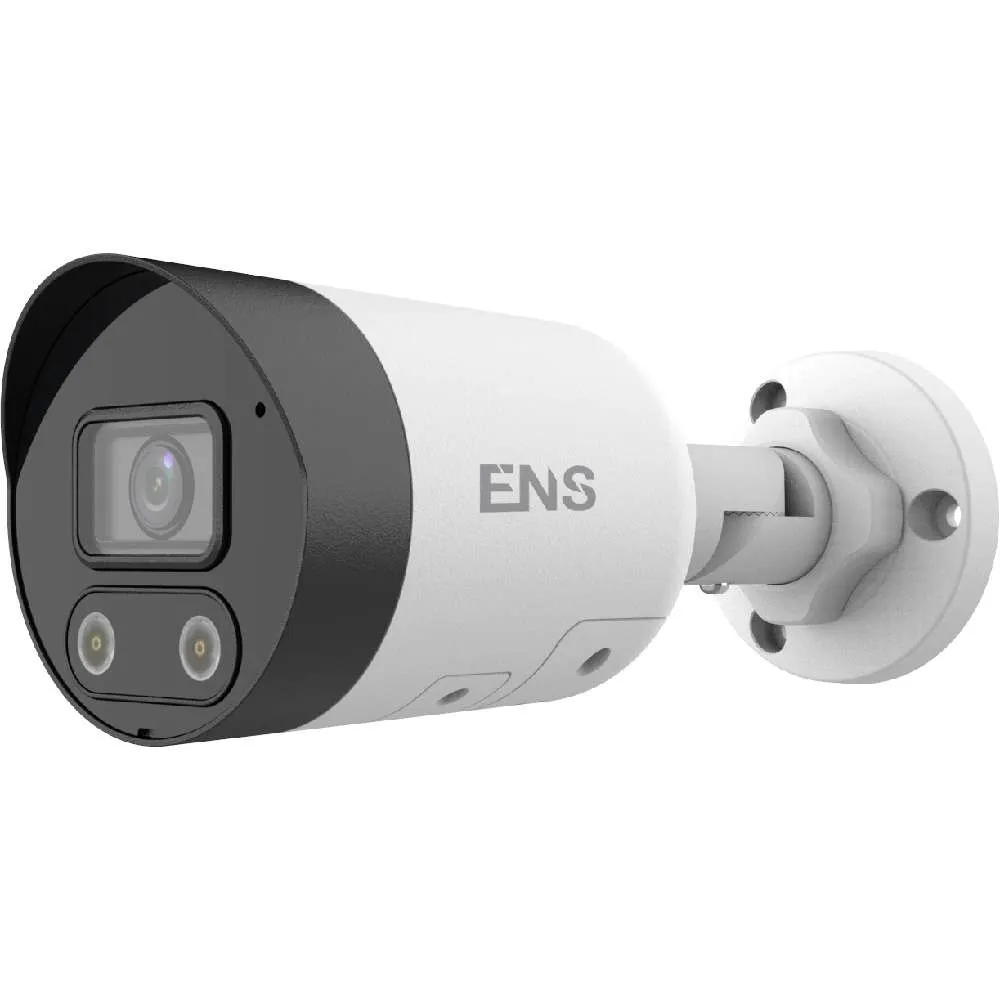 4K Active Deterrence bullet camera with clear, vivid images
Warn off intruders in real-time with built-in mic and speaker technology
HNC3I189T1-ASPV/28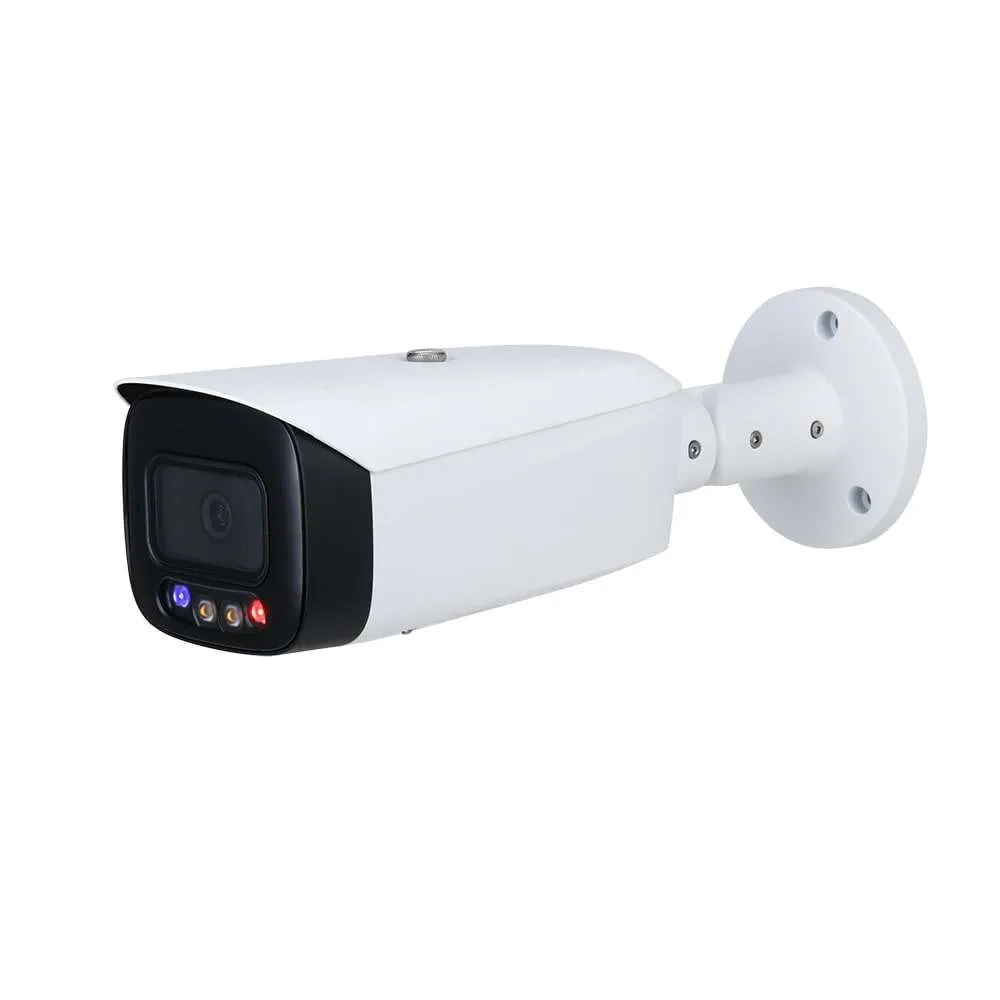 4K fixed bullet at 30 fps
White Light LED |98 ft| with built-in mic and speaker
Smart Motion Detection Plus with red and blue flash alarm
Siren and light Active Deterrence
HNC3I381H-ASPV/28
Active alarm triggered automatically
Direct two-way talk from PC/Mobile to Camera
SMD+ and Perimeter Protection
Built-in mic and speaker
PTZ & MULTI SENSOR CAMERAS
ENS PTZ and multi-sensor technology is the perfect solution for vast area coverage applications. With auto-tracking, optical zoom, and 180/360 degree solutions, this technology provides high resolution panoramic views with vivid detail supporting a wide range of bread area solutions for all cannabis facilities with fewer cameras.
EM-PTZP46150-X33-LH
24/7 protection
Clear image of threats with 33x optical zoom and auto-focus feature
EM-PTZP5750-X4-AD
Active Deterrence Mini PTZ with red and blue light alarm light
Built-in mic and speaker
Human/Vehicle classifications, People counting

Innovation That Fits Your Budget
Industry forerunner in providing reliable and cutting edge technology; providing top quality, innovative products at value pricing that fulfills the needs of our patrons. Allowing cannabis facilities to utilize superior technology and never exceed budget.
Customer Commitment
With top quality products also comes the ENS commitment. ENS Security builds strong, trusting relationships as we utilize a customer first approach, providing best-in class service and tech support six days a week.

For Professionals, by Professionals
ENS Security upholds a strong employee/client partnership, as we engage in strategic, collaboration with all our customer; optimizing business performance. At ENS Security, your success is our success!
Teamwork Is Our Culture
As a distributor with over 5 manufacturers and 10 different locations across the United States; our company culture has never been more true. The partnerships we've built with our manufacturers; and the relationships we've forged with customers has created the "ENS Family".

CUSTOMER SUCCESS STORIES
This Cannabis Dispensary offers a line of premium cannabis products that have set a new industry standard for portability and convenience. As a leading provider of cannabis and a leading brand in that industry, this industry leader has faced a myriad of security challenges.
As a leading brand in the Cannabis industry, this dispensary chain has multiple locations, and new locations in process. As a retailer with various locations, there is a huge need to have a VMS system and monitoring method with very little camera channel limitations. Especially when you have pre-installed equipment, there has to be a system in place to monitor the current equipment from the previous manufacturer., and the new equipment from ENS and the new installer.
The ENS Security project design team utilized various resources, including sales representatives and installer/integrator. Our project mangers began to implement and integrate our ENS Series line of cameras, specifically 100 of our SIP34T3/28-C 4MP IR fixed turret security camera, 28 Hikvision AcuSense DS-2CD2T46G1-4ISL, and NVRs into all exiting and in development dispensary locations. Our design team integrated the HikCentral server with channel licensing in order to add existing locations, along with new in development locations in order to monitor all facilities from one central location, allowing the security team to monitor all locations seamlessly.
At ENS Security, no matter what the need, our project design team has access to 6 different manufactures, ensuring that whatever the challenge may be, we have the solutions you need to feel sage and secure in the cannabis industry.