ENS Security provides high accuracy, easy-to-install thermal facial kiosks with instant temperature screening; especially, for high traffic areas such as business entrance ways. Thermal kiosks easily provide you with an effective method of screening employees, customers, visitors, and vendors before they enter a facility. Our thermal kiosks provide you peace of mind with instant, contactless, highly accurate temperature screening from a distance, ensuring the health and safety of employees and patrons alike.
FEATURES: ADVANCED TEMPERATURE SCREENING WITH ACCESS CONTROL
Safe,non-contact temperature measurement and facial recognition from 1ft~6ft(0.3m~2.0m)
Temperature monitoring accuracy of ≤ 0.9°F
Face Mask Detection technology
Instant alarm for "Abnormal" Temperature detection and "NoFaceMask" detection
Face recognition and verification accuracy up to 99%
Facial comparison speeds up to 0.5s per person
Access Control with Face Recognition, ID/IC card, and Password support
Supports duress, tamper, intrusion, door contact timeout, and illegal card alarm
Eco-Thermal Facial Recognition Kiosk Topology & System Architecture:
BENEFITS: ADVANCED TEMPERATURE SCREENING WITH ACCESS CONTROL
Elevated skin-surface temperature detection with access control.
Safe,contactless facial terminal with built-in thermal camera for temperature measurement from a distance.
Seamless entry with temperature and face mask detection.
Easy-to-operate,rapid deployment system for efficient temperature screening solution
Identity verification with Temperature Screening.
Instant Alarm for Abnormal Temperature and Unauthorized Personnel.
Touch-Free Authentication and Supports Mask Detection.
Lobby/ Hallway
Safe, non-contact temperature measurement and facial recognition from 1ft~6ft(0.3m~2.0m)
Temperature monitoring accuracy of ≤ 0.9°F
Face Mask Detection technology
Restaurant / Cafe
Ensure seamless business continuity
Provide safety for employees and customers
Easy-to-install rapid deployment thermal system
Office / Studio
Instant temperature screening
Non-contact thermal detection with access control
Safety for staff and visitors alike
ShoppingMall / Retail
Secure business operations with thermal detection
Health and safety for employee and customers
Non-contact thermal screening at entrance for seamless
HTK721YT1:
Thermal Facial Recognition Terminal
High speed, face verification accuracy up to 99%
Facial recognition distance from 1ft ~ 6ft
Facial comparison speed up to 0.5s per person
Temperature monitoring error is < 0.9 F with temperature anomaly reported
Face mask detection support, with alarm if there is no face mask
HTKA172YT1:
Thermal Floor Stand
Adopt aluminum alloy, light, durable, stable, and strong
Use ground placement for easy installation and movement
Support ground installation of HTK721YT1
NVR5216-16P-I
16 Channel Newwork Video Recorder
(optional)
NVR5216-16P-I
16 Channel Newwork Video Recorder
(optional)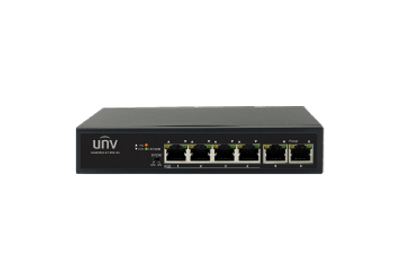 NVR5216-16P-I
16 Channel Newwork Video Recorder
(optional)
NVR5216-16P-I
16 Channel Newwork Video Recorder
(optional)
NVR5216-16P-I
16 Channel Newwork Video Recorder
(optional)
ENS Thermal Kiosk In Action
ECO-THERMAL KIOSK SET UP INSTRUCTIONS