Cost-Effective Security Technology for Commercial Real-Estate Portfolios
Navigating Obstacles Within
the Commercial Real-Estate Sector
Commercial Properties face safety and security risks, impacting occupancy rates and property values. Outdated systems and tight budgets hinder investment. ENS technology offers a solution, enabling property managers to prioritize security investments and reduce liability.
Contract security officers often lack familiarity with the building and procedures due to high turnover. Fulfilling security duties, such as investigating activity and accurate alarm notifications, becomes crucial. Overcoming these challenges is a priority for property managers, who can leverage ENS Technology to strike a balance between inviting environments and robust security measures.
ENS Security: Cutting-Edge Technology At Great Value
ENS Security integrated commercial real-estate solutions offer reliability, affordability, and ease-of-use. With a wide range of products, they address parking safety, security guard supervision, and replace outdated systems.
ENS Security provides innovative technology to fit any budget, supporting small and large portfolios and properties in various ways, including:
ENS Security provides cost-effective centralized management software for overseeing multiple properties, making it accessible for property management companies.
Experience dependable, superior high-definition image and video quality for real-time viewing and playback through a variety of ENS recorder solutions offered.
Utilize advanced technology to enhance access control, achieve superior video quality in challenging lighting conditions, and implement segregated parking areas through license plate recognition solutions. ENS Security's integrated approach offers a comprehensive security solution.
Centralized Management Systems:
Video Management Solutions for Commercial Real-Estate
Enable efficient monitoring and management of multiple locations, allowing local security resources to prioritize patrol, customer service, and immediate response.
With Video Management Software, enhanced situational awareness by utilizing video wall systems, area maps, and building floorplans. Optimize response time and efficiency by strategically routing alarm signals.
ENS VMS/CMS systems empower security systems to handle alarms, access maps and videos, and generate temporary visitor access cards. System administrators can manage credentials, view reports, and monitor system status remotely.
ENS Security offered VMS solutions to enhance commercial real-estate management with advanced features like video analytics, license plate recognition, and facial recognition for improved security and safety.
Optimize controlled access points, tenant and visitor authorization, and seamless entry using biometric technology (fingerprint, facial recognition). It integrates with employee management and time-and-attendance systems.
Utilize technology offered by ENS Security for accurate people counting and visitor management, while also supporting energy management for improved facility operations.
Broad Area Surveillance Applications
01 | Office Building Management (Local or Remote)
Access live or recorded video, alarms, maps, and reports, and perform management tasks within the ENS VMS/Central Management System.
02 | Front/Security Desk
From a central management workstation, access alarms, maps, videos, and alarm response instructions. Respond to intercom calls from remote locked entranced, verify visitor credentials, issue temporary access cards, and grant authorized access.
03 | Lobby
Obtain a clear view of all traffic and entrances, even in challenging sunlight and high contrast situations. Analytics provide reports on events like loitering and unattended packages.
04 | Main Entrance
With visitor entry systems, tenants can visually verify the identity of visitors before granting them access to the property.
05 | Elevator and Corridors
Compact mini-dome cameras discreetly capture activity for record-keeping and investigations. People-counting cameras monitor occupancy, providing data to building systems for energy optimization in unoccupied areas
06 | Ground Floor Elevator Lobby
Biometric technology, combined with access cards, limits access to authorized tenants and visitors.
07 | Loading Dock
Card access controls building entry. Video intercom alerts staff to deliveries. Low-light cameras document the movement of people and packages.
08 | Amenity Entrance
Card or biometric credentials secure access to the pool, workout room, and daycare. Video intercom enables tenants or guests to notify security about any concerns.
09 | Garage or Parking Lot
Access cards or pre-registered license plates allow for assigned parking. ENS Security VMS or Central Management systems seamlessly integrate with existing systems, sharing license plate information and granting/denying access messages.
Feature Product Technology
Access Control and Intercom
Access control and intercom installation are essential for commercial real estate properties. They ensure enhanced security by restricting unauthorized entry, allowing tenants to verify visitors' identities, and enabling delivery staff to communicate with building personnel. These systems provide peace of mind, streamline operations, and protect property and occupants.
Full-Color at Night Technology
ENS Full-Color at night technology provides effective true color solutions, detecting theft, vandalism, and other criminalities with enhanced image detail in extreme no light or low-light conditions for commercial property entrance-ways, parking lots and/or alley-ways.
EM-IPCV8T3-F28-FC-M-AI
8MP 4K Full-Color turret
24 hour Full-Color images with built-in mic
IP67 protection
EM-IPCP8B3-F40-FC-AI
8MP 4K Full-Color bullet
24 hour Full-Color images with built-in mic
IK10 and IP67 vandal resistant
HNC3I349H-IRASPV/28-S4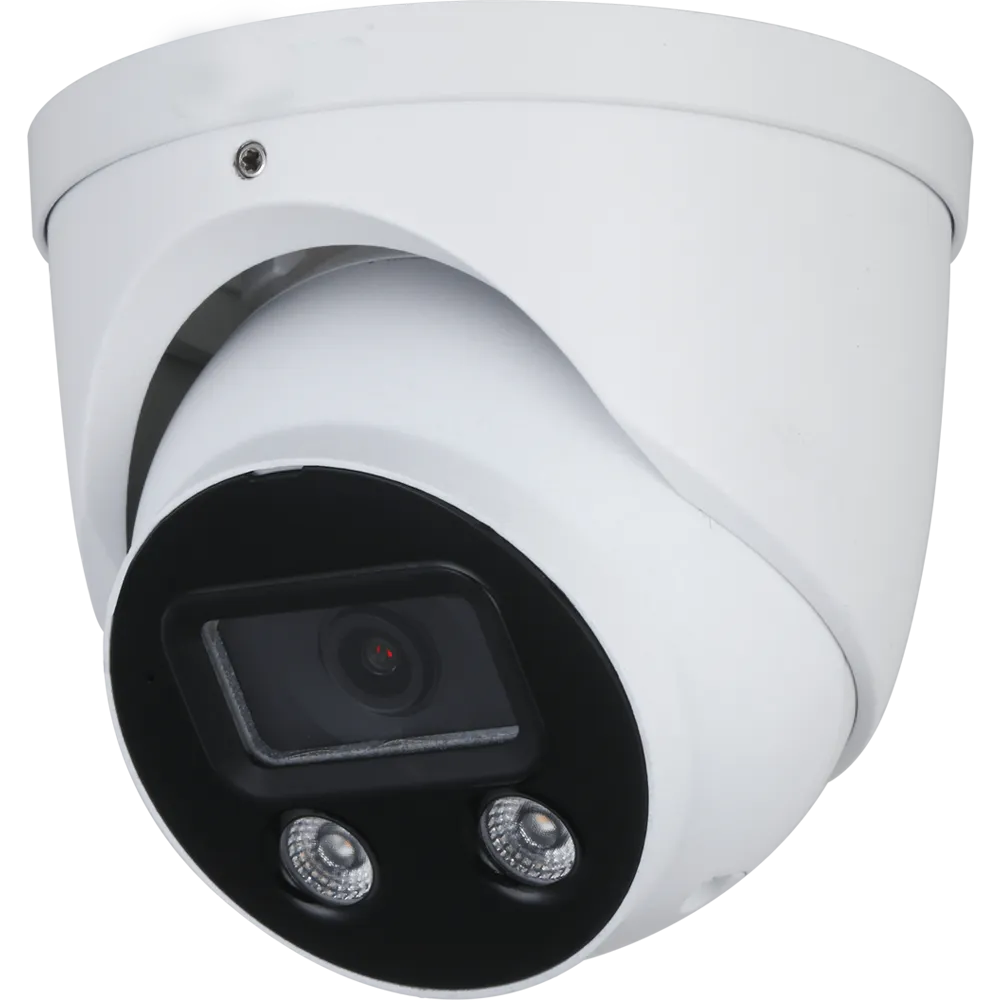 4MP turret with built-in mic and speaker
Smart Motion Detection Plus with red & blue flash alarm
Siren and light Active Deterrence
Active Deterrence Technology
Safeguard your property and assets with advanced perimeter protection combined with active deterrence technology. Receive information and alerts and verify potential risks in real time. Utilize advanced deterrent features such as siren and light alarm, red and blue flashing lights, audio warnings, and Full-Color at night to actively warn off intruders.
EM-IPCP8B3-F28-AD-AI
4K Active Deterrence bullet camera with clear, vivid images
Warn off intruders in real-time with built-in mic and speaker technology
HNC3I189T1-ASPV/28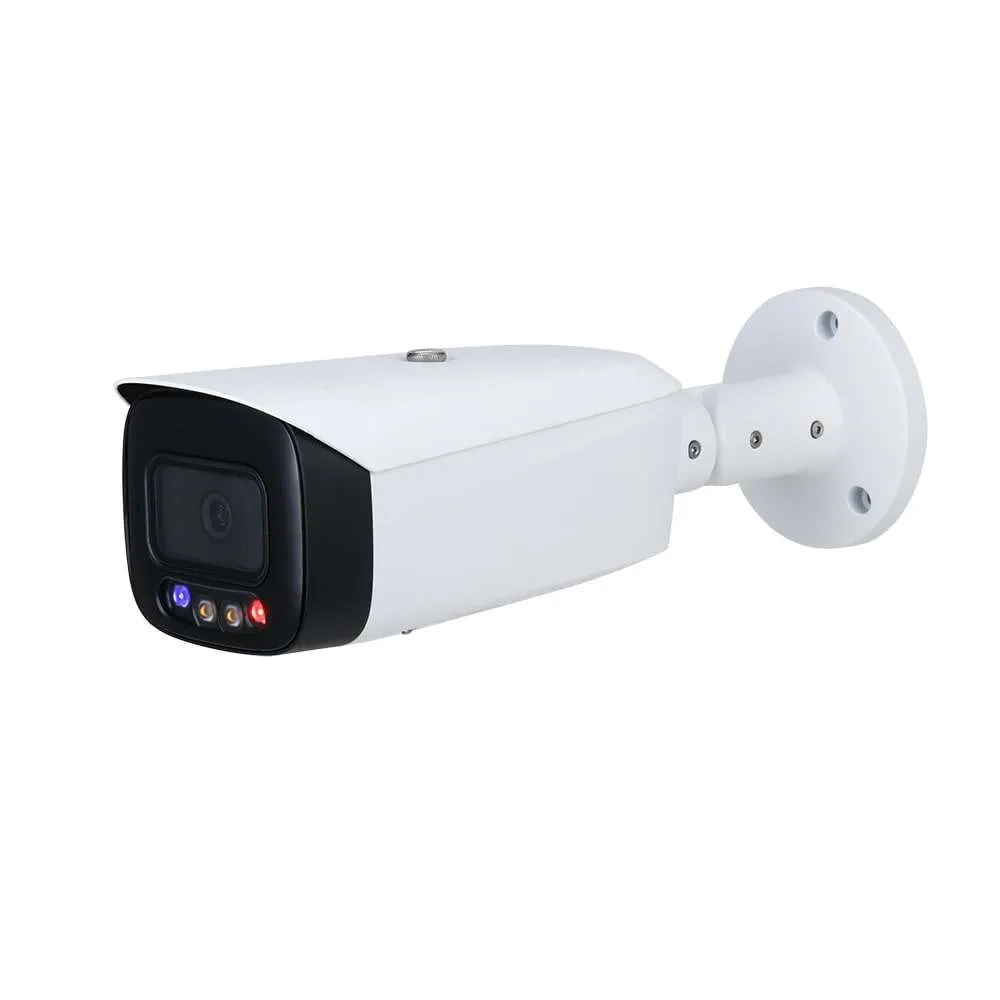 4K fixed bullet at 30 fps
White Light LED |98 ft| with built-in mic and speaker
Smart Motion Detection Plus with red and blue flash alarm
Siren and light Active Deterrence

Innovation That Fits Your Budget
Industry forerunner in providing reliable and cutting edge technology; providing top quality, innovative products at value pricing that fulfills the needs of our patrons. Allowing cannabis facilities to utilize superior technology and never exceed budget.

Customer Commitment
With top quality products also comes the ENS commitment. ENS Security builds strong, trusting relationships as we utilize a customer first approach, providing best-in class service and tech support six days a week.
For Professionals, by Professionals
ENS Security upholds a strong employee/client partnership, as we engage in strategic, collaboration with all our customer; optimizing business performance. At ENS Security, your success is our success!

Teamwork Is Our Culture
As a distributor with over 5 manufacturers and 10 different locations across the United States; our company culture has never been more true. The partnerships we've built with our manufacturers; and the relationships we've forged with customers has created the "ENS Family".