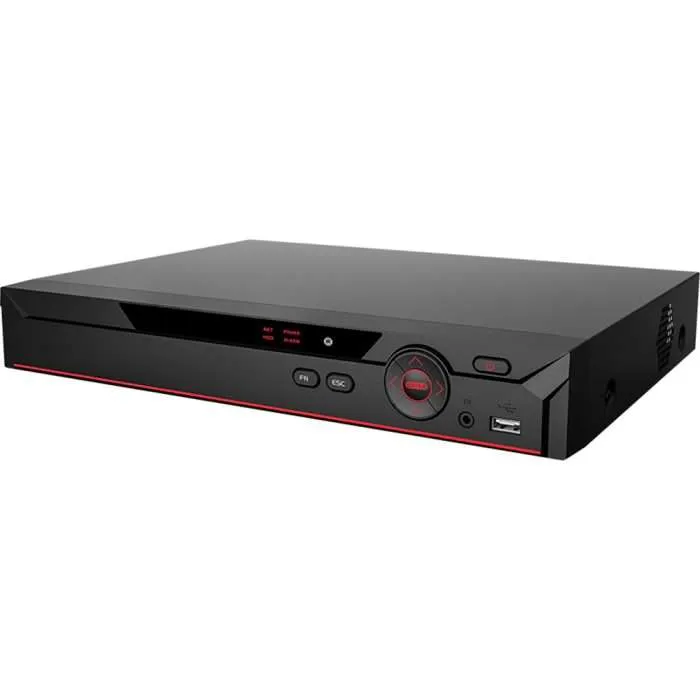 XVR501H-16-4KL-I3 || Diamond, DVR, 8MP, 16CH, 1X SATA PORT
– Max Recording Resolution: 8MP
– Channels: 16CH
– LAN Ports: 1
– SATA: 1X SATA PORT
– Video Outputs: HDMI, VGA (Independent)
– NDAA Compliant: No
– Hardware Features: Audio in, Audio out
Face Detection /Recognition
Human and Vehicle Classification
AI Features
Adopting AI chip and advanced deep-learning algorithm, AI enables precise recognition of human and vehicle for accurate alarm and quick target search, making it easy for users to focus on real threats, enhancing video analysis efficiency, and thus significantly reducing labor costs.
SMD Plus
SMD plus, referred to as Smart Motion Detection Plus, can recognize human and vehicle shapes based on motion detection through the adoption of a deep learning algorithm in order to reduce false alarms. With SMD Plus, the XVR recorder only sets off an alarm for human and vehicle detection, filtering out all other movements. This helps users to focus on saving time and labor costs associated with checking false alarms.
Perimeter Protection
Perimeter Protection provides an intelligent analysis based on tripwire and intrusion detection. Sending alarms only when intrusions are triggered by a human or vehicle, once again reducing false alarms.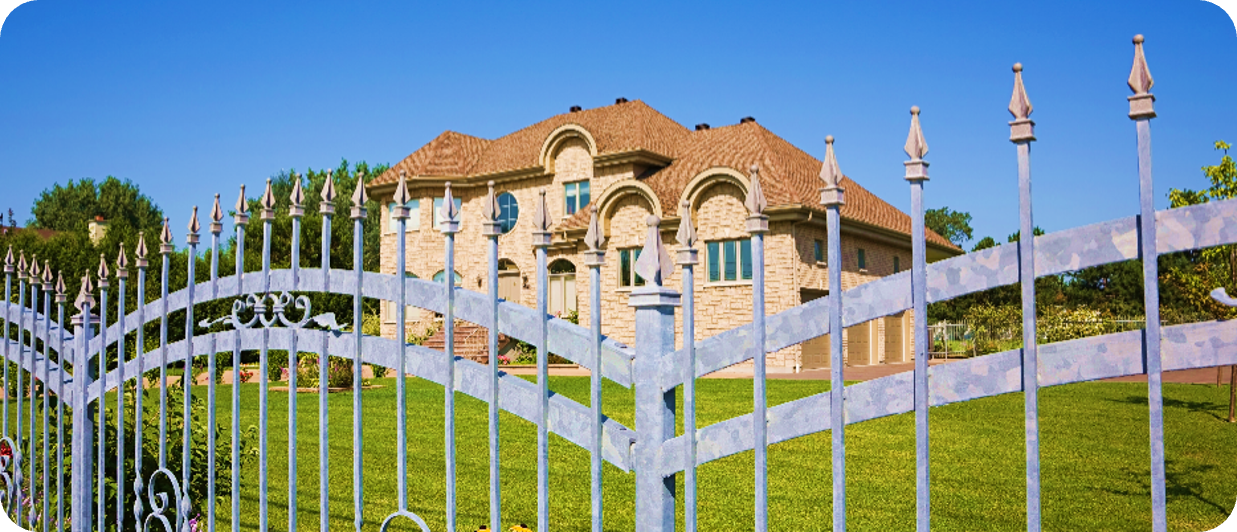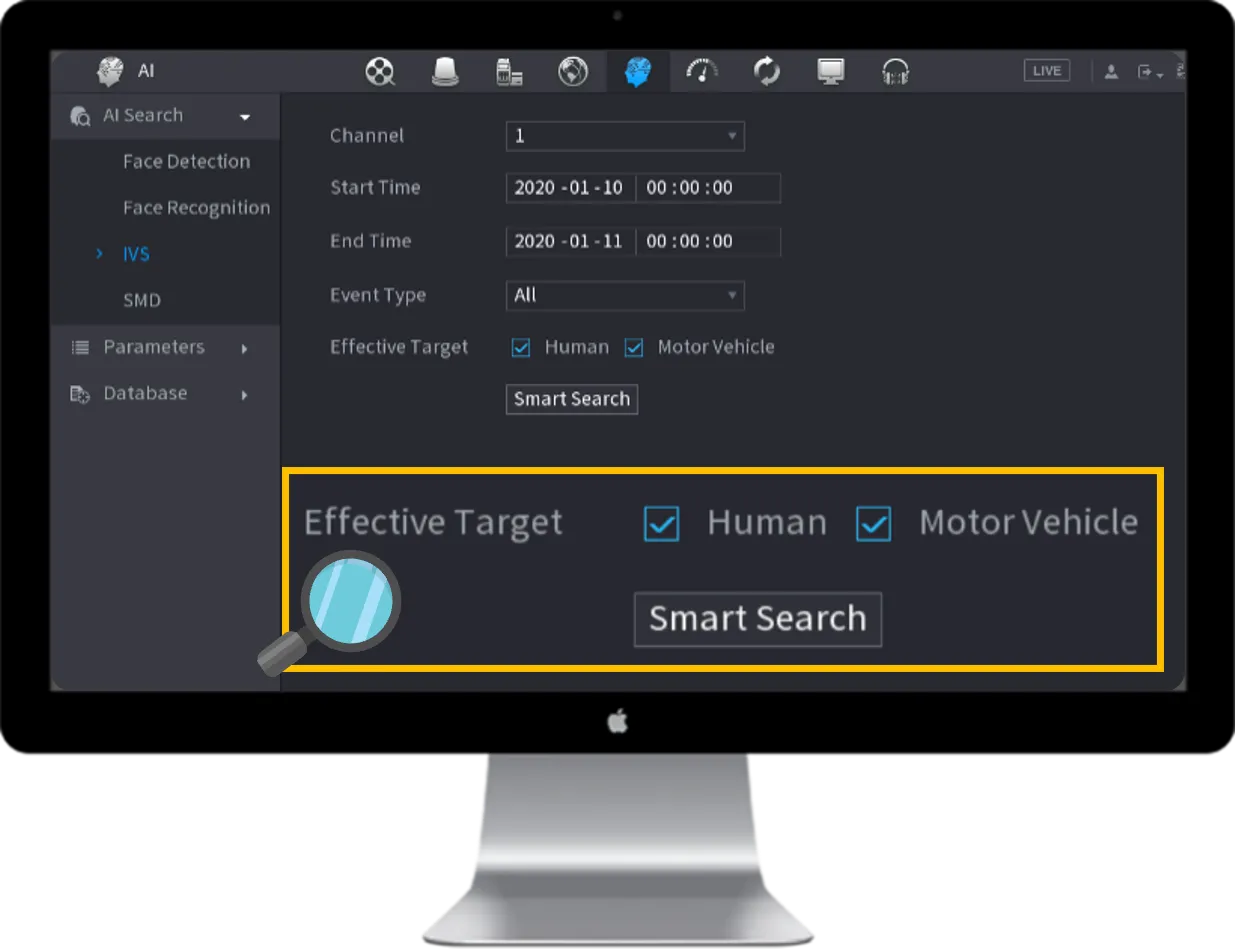 Perimeter Protection – IVS Mode Option
To better meet the requirements of both accuracy and additional IVS channel options, there are various models which can be chosen to address real needs. The Advanced Model for example has a higher accuracy rate, while the General Model supports up to 4 channels with lower accuracy.
| IVS channels | Advanced Model | General Model |
| --- | --- | --- |
| 5×04/5×08-I3 | 1-CH | 2-CH |
| 5×16/32-I3 | 2-CH | 4-CH |
| 5×04-4KL-I3 | 1-CH | 4-CH |
| 5×08/16-4KL-I3 | 2-CH | 4-CH |
Face Recognition
Feature attribute data can be extracted from all targeted faces. ENS Face Recognition makes it possible to do image search, as well as face attribute search by comparison. By comparing the modelled object and the database, the user can identify facial characteristics, significantly enhancing accuracy and efficiency.
Up to 95% face recognition accuracy
Smart Illumination Compatible
HDCVI Smart Dual Illuminators refer to a complete system. The AI XVR can accurately detect real targets, and the camera can easily switch between IR mode and white light mode to effectively reduce light pollution.
Smart Illumination Compatible – System Diagram
Scheduled AI – One Click Arming & Disarming
Aside from one-click disarming setting on DMSS, the real-time enable or disable of warning light and siren can also be achieved on DMSS.
Scheduled AI – Arming/Disarming Controlled by Local Alarm
Besides controlling the alarm via the XVR recorder or the APP, the disarming/arming can be controlled by the local alarm of the device. For example, users can easily select the alarm feature, quickly arming or disarming, making device use more convenient for all end-users.
Real 5MP Camera Input
HDCVI leads the industry by introducing 5MP 16:9 resolution into our product portfolio, achieving undistorted 5MP image performance and super vivid image details.
Previous 5MP 4:3
4:3 output, image distortion
Image quality & detail loss
Real 5MP 16:9
16:9 output, original image
Superior clarity & details
Real 5MP Camera Input – Real-time
With new technological advancements, our current 5MP security cameras provide a more fluent visual experience and better restoration of the monitoring scene.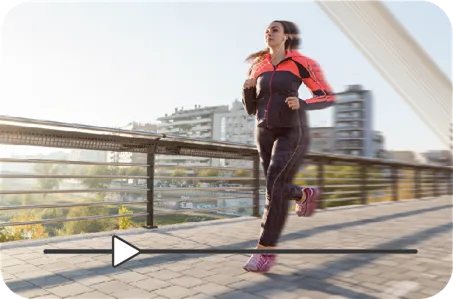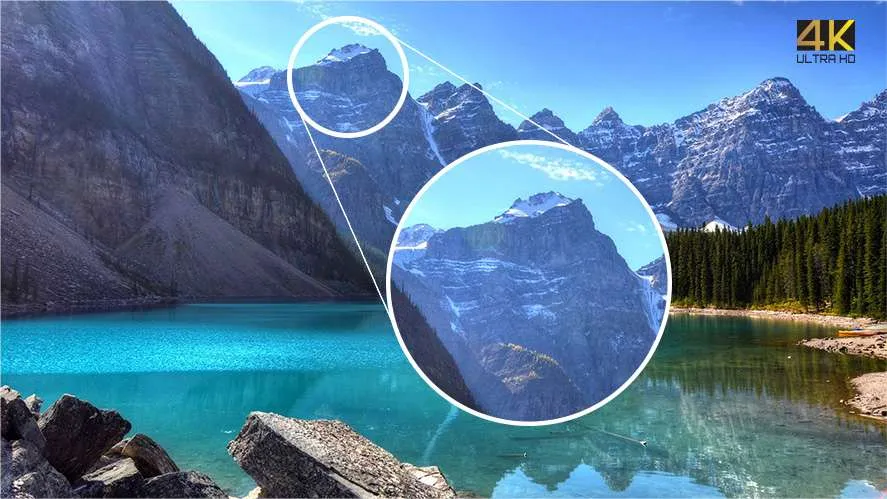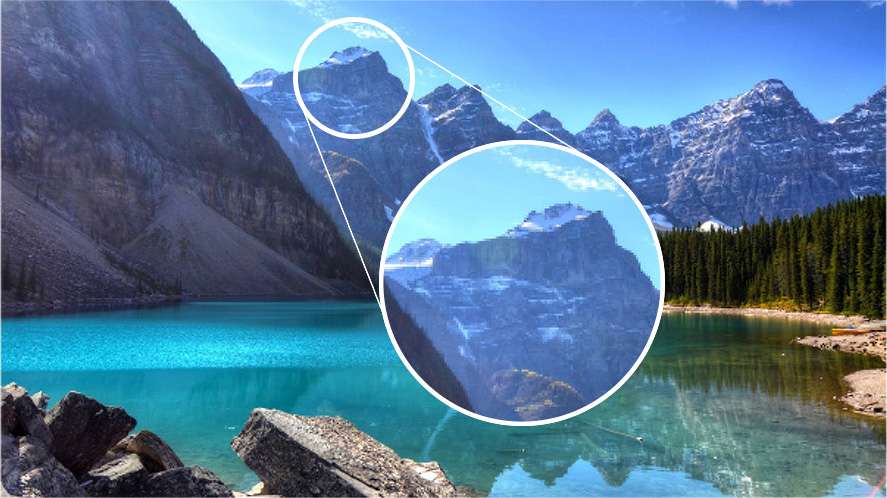 4K Resolution (4K supporting options only):
Sharp 4K Video Imaging Technology
Record at advanced level of detail for superior forensic data
Enhanced situational awareness with clear video, staying alert of all potential dangers
Perimeter Protection:
Enhanced Perimeter Protection using active deterrence technology
Theft Prevention
Efficient Forensic Data
Advanced VCA with instant notification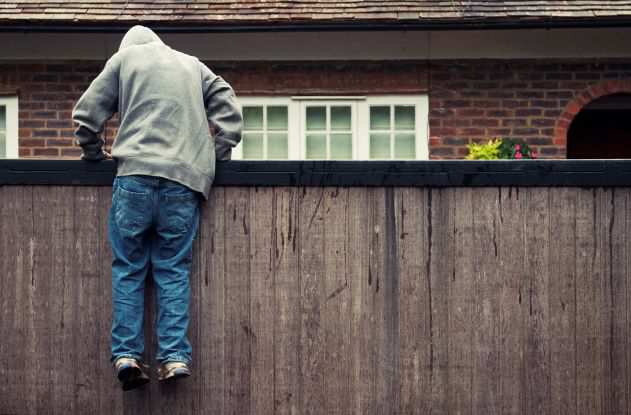 Tripwire/Intrusion Detection:
Home Entrance and Exit Protection
Asset Theft and Vandalism Prevention
Clear Vivid Images and intruder deterrence
Home or Business Perimeter Protection
Limited Perimeter Protection:
Home Entrance and Exit Protection
Deter asset theft and vandalism with active deterrence
Clear vivid images and intruder deterrence
Home or business Perimeter Protection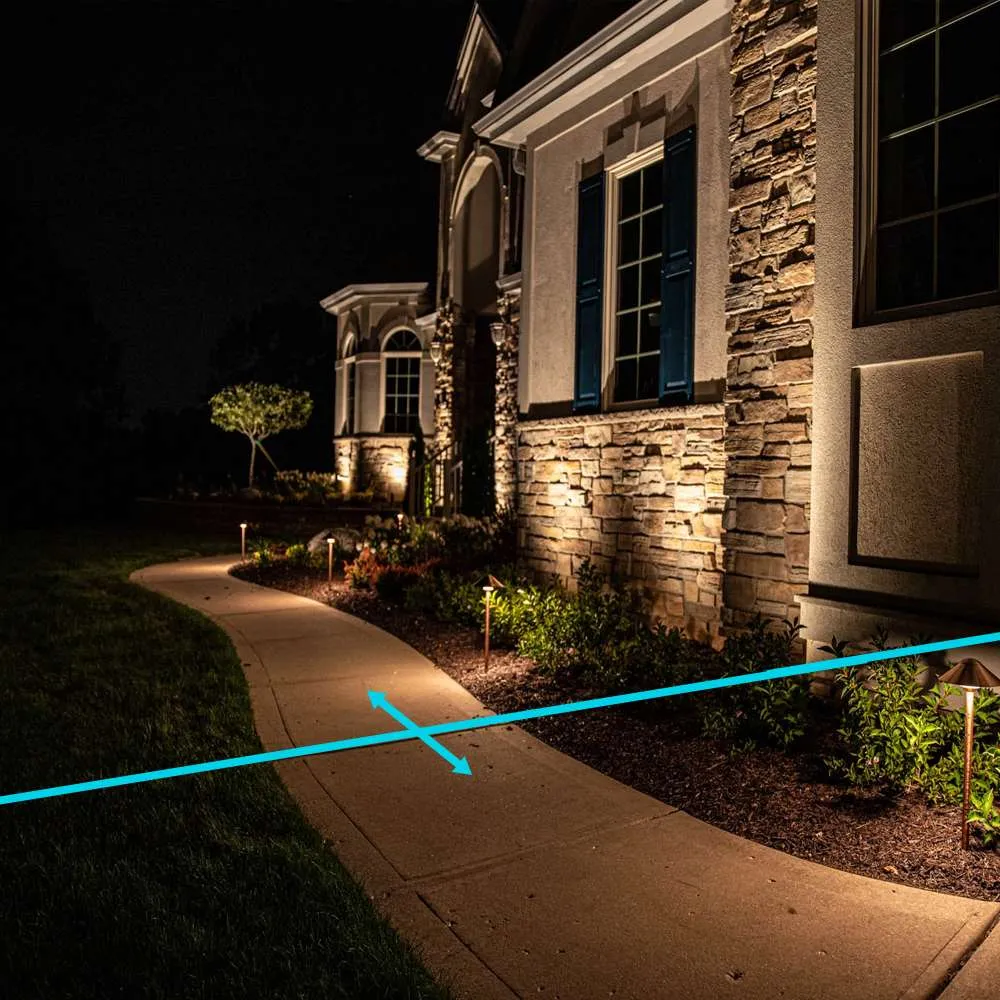 Human and Vehicle Classification:
Focus on Human and Vehicle Classification
Actively detect in real-time loitering and vandalism in various scenarios such as parks, cemeteries, school facilities, and gated communities.
Accurately detect human or vehicle, effectively reducing false alarms.
SMD Plus:
Reduce false alarm notifications with a 98% human and vehicle detection accuracy rate
Provides real-time alarm prompt and real-time protection
Effective monitoring with advanced detection technology provides safety and security for all
H.265+/H.265 dual-stream video compression
Supports full-channel AI-Coding
Supports HDCVI/AHD/TVI/CVBS/IP video inputs
Max 32 channels IP camera inputs, each channel up to
8MP; Max 128 Mbps incoming bandwidth
Up to 2 channels video stream (analog channel) Perimeter
Protection.
Up to 16 channels video stream (analog channel) SMD Plus
Up to 2 channels video stream (analog channel) human
face recognition.
IoT & POS functionalities.
| | |
| --- | --- |
| Weight | 4.5 lbs |
| Dimensions | 6 × 6 × 6 in |